COLLINS BARROW – WITH US EVERY STEP OF THE WAY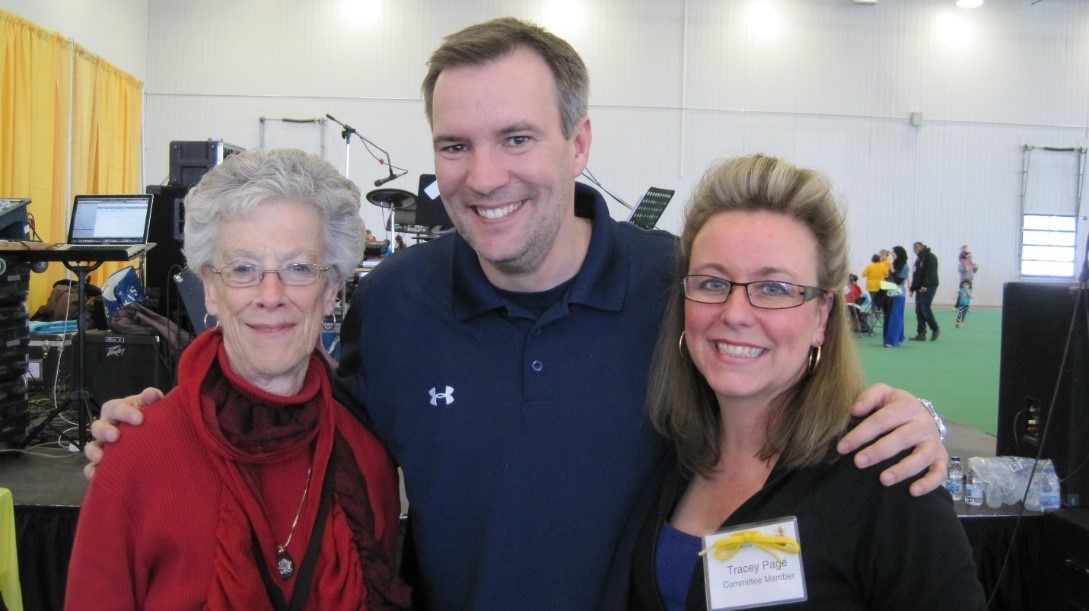 Collins Barrow Ottawa LLP, Chartered Professional Accountants is a true founding sponsor of the Walk for Dementia. Every year since the first Walk was held in the Carlingwood Mall, Collins Barrow has provided consistent sponsorship support and vital volunteer services. In 1996,the partners and principals at Collins Barrow quickly stepped forward to manage registration on the day of the Walk, and they have additionally been overseeing the donation collection process ever since. Their dedication and expertise has helped grow the Walk for Dementia into the popular, outdoor community event that it is today. Their yearly sponsorship ultimately provides programs, education and support for caregivers and people diagnosed with dementia in Ottawa and Renfrew County.
Tracey Pagé, Principal at Collins Barrow, has been involved with every Walk since 1996. She has proudly proclaimed in the past: "My kids have been in the Walk since they were in utero! I was doing so much running around as a volunteer nine months pregnant with my first son, Robbie, that we were all sure he would be born on site!" Her dedication has been infections. Tracey has rallied a number of her colleagues along the way; Holly Kole, Graham West, and Tom Primeau are all crucial members of our Walk for Dementia Advisory Committee.
This involvement showcases corporate philanthropy at its best, and we are tremendously grateful! We would not be able to plan such a successful fundraising event without them.
Thank you to our other generous sponsors



Thank you to our media partners

Interested in sponsoring the Walk for Dementia?
For details on sponsorship opportunities, please consult our Sponsorship Package or call 613-523-4004 or info@dsorc.org. For inquiries about setting up an exhibitor table at the Walk for Dementia, please refer to Exhibitor Alley pamphlet.